Valentine's Day DIY Cheeseboards at Maker House!
Ottawa
Canada @ (CA)
Tel 2019-02-20
Categoria Events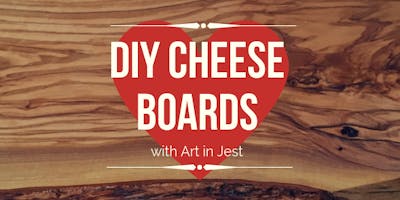 Oooooo nothing says romance more than WOODWORKING. . Want to try out some super simple sanding and finishing techniques? Come out for an awesome Valentine's Day date, or bring a friend for a fantastic Palentine's. You can purchase tickets for this workshop and give the most romantic gift of all: fun. Oh and cheese. Also cheese. On Wednesday, Feb 20th how cheese how much it really means to you. Join Brenda Dunn of Art in Jest as we use different types of reclaimed wood to make food-safe serving platters, cheese boards, display trays, REALLY big coasters... All materials are provided and you will each walk away with a brand new handmade cheese board of your very own.  This workshop is safe for makers of all ages, but smaller makers should bring someone old enough to drive a car and use an oven.
No experience is necessary, just a desire to come try something fun.